Rockingham
24 cars set for this weekends races. If you missed it, Michael Lindsay's preview gives you a good idea of what to expect from the coming weekend. People needing to go down into the inner paddock to support their drivers will need paddock passes.  Avon will have a supply and will try to hand out as many as they can. If anybody needs one, come and get them from the Avon lorry. (Big orange thing).
A paddock plan has been released which you can view here. Being a big meeting, space may be tight so please park and setup with consideration.
A few drivers have been testing today ahead of the busy weekend.
Richard Stevens looks like he'll be having a late night with a clutch problem to fix! Hope he gets it done in time for Qualifying which starts at 9am Saturday followed by race 1 at 14:05. Race 2 is on Sunday at 9:50. Follow the live timing on alfaracer.
I won't be at Rockingham unfortunately but will try to keep everyone informed of results and live timing. Paul Stone will be there to take photos for the race reports and I'm hoping Katy Read will be too. If anyone thinks they can help out with photos and video on the day please email them or tag me on facebook and I'll re-post them. Thank You.
A note from Judith Hibbins
Signing on will be from 07:30 Saturday in the Rockingham Welcome Centre, which I am led to believe is under the end of the grandstand and accessible from the outer paddock. Can I remind all those drivers who were not at Silverstone over Easter that they will also need to sign to confirm they have seen the Championship Bulletin 1 regarding power to weight ratios. I shall need to see competition licences and BRSCC membership cards for all drivers.
This is a very large meeting and much of the action is being televised live. It is essential that everyone follows the timetable and if they are not in the right place at the right time the meeting will go on time without them. 
Don't forget your Tyres
A quick reminder that if you need any Toyo control tyres, please contact South Shore Tyres for supplies.
Turatello Trailers
Need a new trailer? Take a look at our website sponsor's new F35 model, perfect for Motor Sport Living and includes a bathroom and double bed!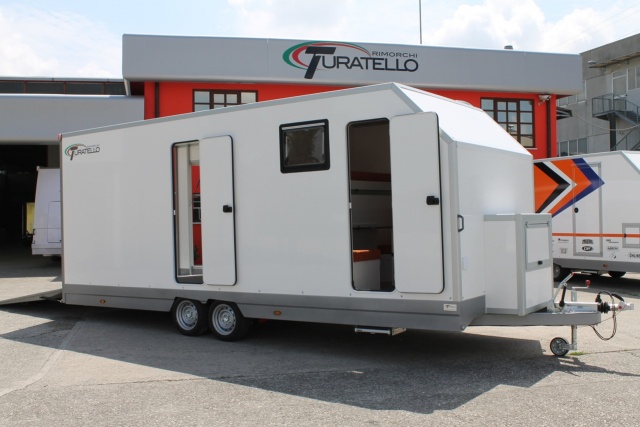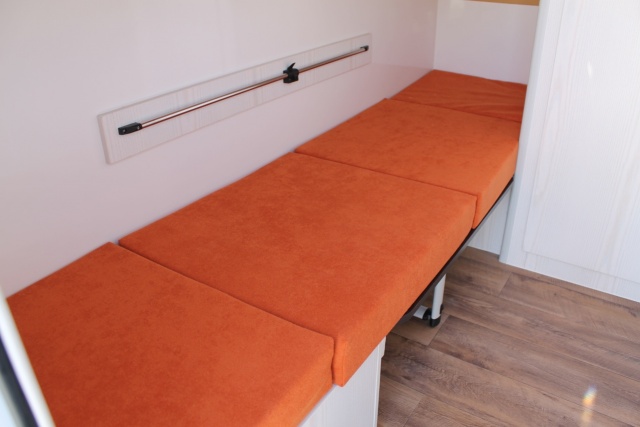 Silverstone Video
Chris Snowdon uploaded his in-car videos from Silverstone showing the great battle with Bryan Shrubb and the inpressive persuit of Graham Seager's GTV which proved too fast on this occasion. Fantastic to see some Modified racing footage.
Race 1
Race 2
Britcar 24 Hours
Twin Spark Cup racer Andy Hancock took part in the Britcar 24 hour race at Silverstone last weekend in a SEAT Leon Cup car. After qualifying 23rd overall and 1st in class, the race got underway.
A few hours in and the gearbox decided to give up forcing them into the pits. After some quick work from the team, they changed the gearbox in just 2 hours 20 mins and got the car out again in 'monsoon conditions' only to tangle with another SEAT causing considerable front end damage which looked to have ended their race. If only Andy knew where to get Motorsport Insurance!
But, after more fantastic team work, the car was ready to go again in just 5 hours and back on track with 12 hours to go. The chase for a class podium was on…
The drivers gradually worked through the field ending up 19th overall with a class podium. A great result given the eventful 24 hours they'd endured.
Spring Alfa Day
Last weekend saw the Alfa faithful head to Duxford for Spring Alfa Day. Amongst them were Nigel & Katy Read in a couple of 145s.
Check out this Spider on a Spider!
WTCC
The World Touring Cars have been testing on the Nurburgring Nordschleife recently ahead of their Championship rounds on the 15-16th May. It's the first World Championship event on the circuit since 1983. Here's an in-car view of a lap with Rob Huff testing his Lada Vesta.
https://www.youtube.com/watch?v=x3nQk8kNGRM
Want to feature in the Friday Fix? Please let us know via twitter, facebook or by emailing Matt Daly.