Motor Sport Living
The new Motor Sport Living trailer satisfies the many requests for a living area combined with a Racing car transport workshop. Motor Sport living is the ideal choice for the customers who want to carry their racing car, combined with a reference area in the Paddock. Perfect for racing days, holidays or long transportations. Comfortable, equipped with everything you might need for overnight stays, and customisable according to your needs. Light and practical in the transportation, can be towed with a plain B-E licence.
Enclosed shower
Sink
Chemical toilette
Hot water boiler
Water tank
Refrigerator
All round insulated walls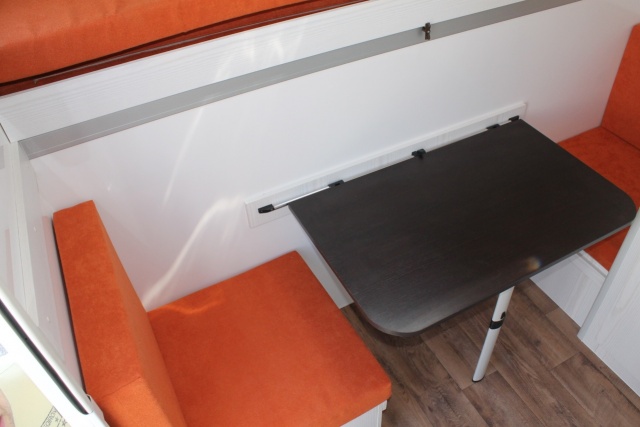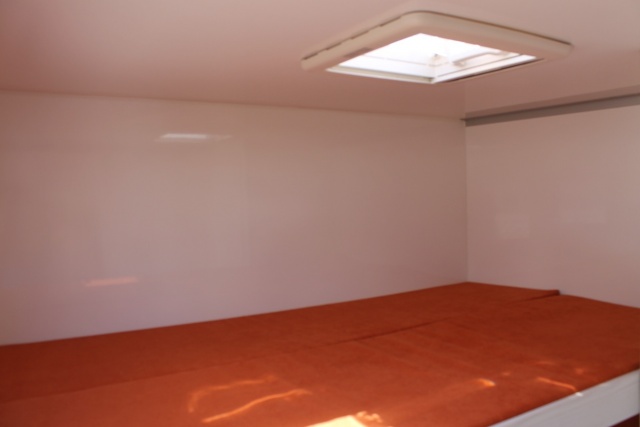 Motor Sport Living is a practical trailer, designed to be easily towed by a car or a van, and takes full advantage of its dimensions to have a great internal volume. Entirely designed and built by our company, with a frame made of tubular galvanised steel, welded and varnished. The box body is made of insulated sandwich panel, the profiles of anodized aluminium, the supporting structure of galvanized steel welded to the frame. The interiors are made of filmed plywood, with treated non-slip floor. The rear has a ramp door equipped with shock-absorbers (suitable for very low cars such as single seater cars and sports cars). Torsion bar axles and AL-KO mechanics with inertia braking.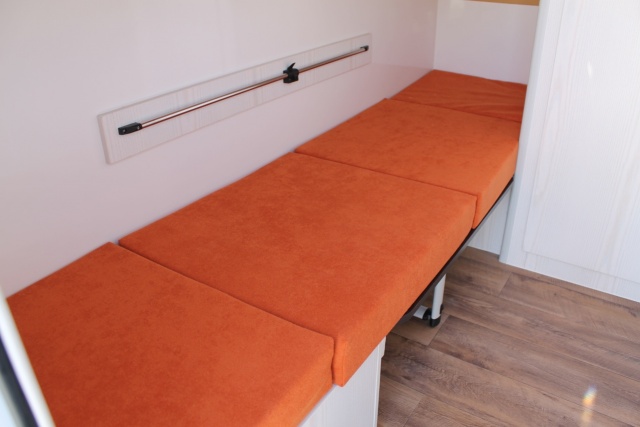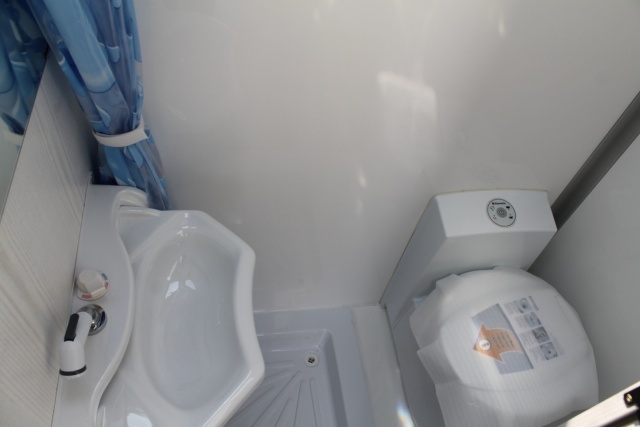 The set up of the living quarters includes a a closet, lockers and storage shelves, dinettes with cushions, lower-able table (two beds), a foldaway double bed, an openable window, two portholes, an ABS shower tray, a chemical toilet, a fridge, a system with a 220/12V transformer, a boiler for hot water and water tanks. The rear part is equipped with a hatch with shock absorbers and a large customisable garage space/workshop.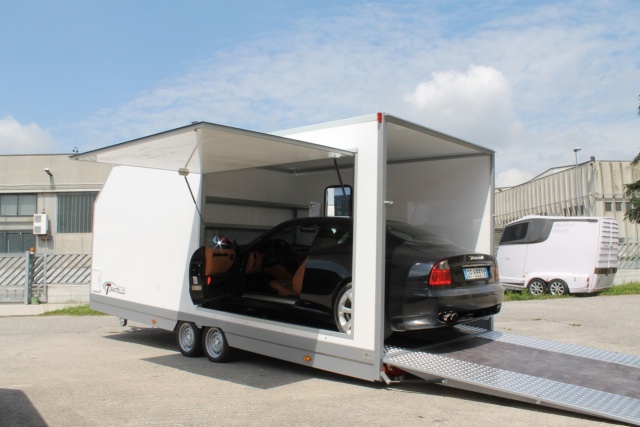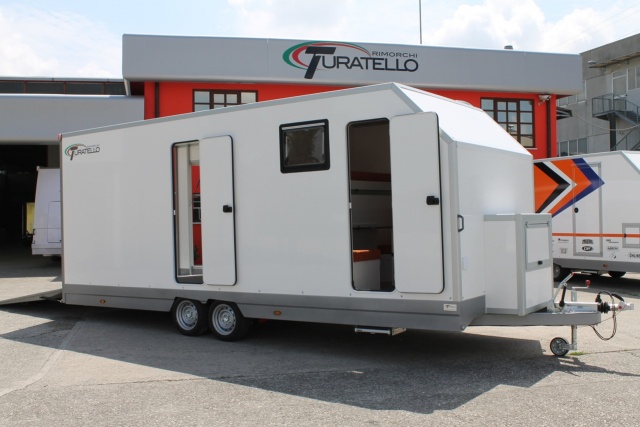 Between the options, a second back door, a front storage locker or gas cylinders holder, a second window, air conditioning with heat pump, an Led 19" TV with antenna and a side curtain (4.50×2.50).
| Model | Gross | Garage Dims | Total Dims | Unladen |
| --- | --- | --- | --- | --- |
| F35 | 3500kg | 420 x 220 x 200h | 740 x 231 x 265h | 2000kg |
| F35XL | 3500kg | 500 x 220 x 200h | 820 x 231 x 265h | 1900kg |
Interested in advertising on alfaracer.com? More details here.