Awards Party
We hope everyone has recovered from last weekends awards party which I think you'll all agree, was a great success. Thank you to Joanne Eastwood and Ian Brookfield for all of your hard work in organising the event. Fantastic venue and the marquee looked brilliant.
Thanks to Michael Lindsay for his faultless awards presentation who informed us on Tuesday that Diana is home and well after a successful operation.
We'd also like to thank everyone who contributed to the wide range of raffle prizes and our DJ, Nick Daly who managed to get most of us up dancing.
If you enjoyed the "Parts in a bag" quiz, here are the answers. It was a close finish with both Gary Orchard and Gary Walker's tables taking it to a tie breaker with the latter coming out on top.
1. CUT OFF CABLE
2. DOOR HANDLE – 164
3. RELEASE BEARING
4. SPARK PLUGS & POINTS
5. PROP UJ OR HARDY SPICER
6. REAR BULB HOLDER – ALFASUD
7. CUT OFF KEY & WATER COVER
8. WINDOW WINDER
9. MINTS – POLOS
Thank you to our sponsors, Alfashop, Grove & Dean Motorsport Insurance, Toyo Tires and LMA for their support during 2014. Also to those who sponsored and produced our television coverage on MotorsTV and supplied trophies, stickers and race day refreshments.
Finally, thank you to all our drivers and teams for their support throughout the year and to all the volunteers who stepped in to the various roles that needed filling. Also to the families and friends who come to watch in all kinds of British weather.
Congratulations to our top 3 of 2014, James Bishop, James Ford & Graham Seager – Who will it be in 2015?
Below is the slideshow shown on the projector during the party for anyone who'd like to watch it again.
Petrolicious have done it again
Another great blog post from Petrolicious reviewing a meet up of enthusiasts driving through Southern Califonia's mountains and valleys. Great to see so many Alfas across the pond.
Silverstone
Paul plant posted his short race highlights from Silverstone showing a cracking start, passing 7 cars by turn 2. It was all over by the end of lap 1 though unfortunately after contact and broken steering.
F1 Championship Decider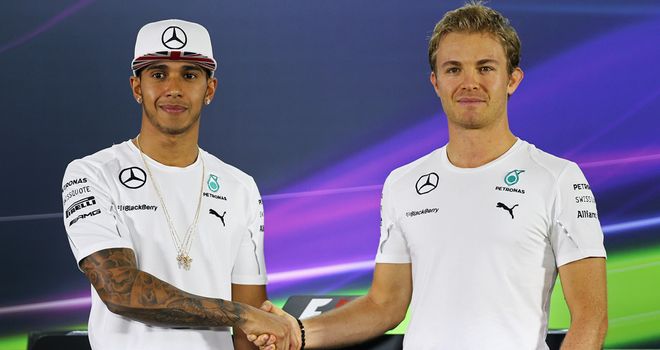 This weekend's final Grand Prix is set to be a nail biting showdown between the two Mercedes drivers and there's already been some hilarious moments during the drivers press conference. Check them out below.
https://www.youtube.com/watch?v=UfIgmTr8CYQ
https://www.youtube.com/watch?v=E2owl66mgb0
Catch the race from 1pm on Sunday – May the best man win…. Come on Lewis!
Alfaracer
I'd like to say a quick personal thank you to everyone who spoke to me at the party and throughout the season to compliment the new alfaracer website. There are plenty of people involved behind the scenes from Graham Heels and Michael Lindsay providing the initial info to Jon Billingsley and Bing Digital for their 100% reliable servers plus everyone who's sent in stuff for the Friday Fix and supplied photos & videos after each race. We're always looking to improve it and would love to hear of any thoughts you have on how to achieve this. What doesn't work very well, what's hard to find? Let us know and we'll build it into our improved site for 2015.
Friday Fix
As there is not much going on in terms of racing over the winter I plan to put the Friday Fix into hibernation during December and resume in time for the Autosport show in January. I may do the odd post here and there if we get some news and there will still be plenty of announcements on plans for 2015 following the panel meeting last week. I'm happy to open it up to a guest author should you want to have a go at writing your own one?
Want to feature in the Friday Fix? Please let us know via twitter, facebook or by emailing Matt Daly.