MiTo Class
David Thomas is currently in the process of building a race going MiTo. He is going to build the car as a template for our future Mito Class whilst liaising with the panel. He has already involved and will continue to involve Alfashop, and will keep us informed as the project evolves.  If all goes to plan, the car will be on the BRSCC stand at the Autosport show in January '15. If anyone plans to build a MiTo, please contact Dave to discuss the developing regulations.
Goodwood Revival
Andy Hancock sent me some photos from Goodwood this morning. He's there promoting Grove & Dean Motorsport Insurance this weekend.
Goodwood are also streaming the event live on YouTube. Watch the action below.
AHM
Adie Hawkins posted another video from the Classic Thunder races at Brands Hatch in his 33. Unfortunately it look as if the engine suffered some damage during the race.
Alfas in Social Media
I stumbled upon these interesting posts from various Alfa related twitter users this week including a great shot of 2 Alfa 4Cs on a mountain road plus some Alfa branded personal Coca Cola bottles.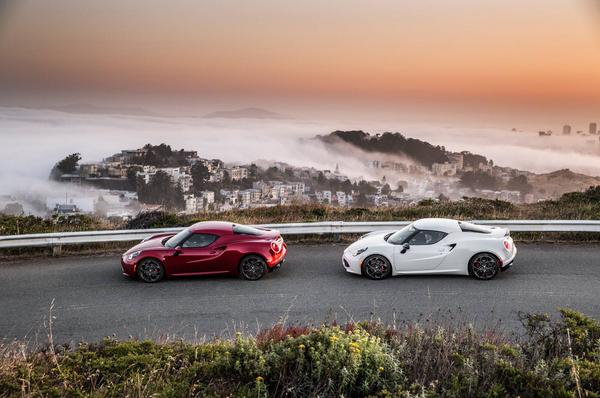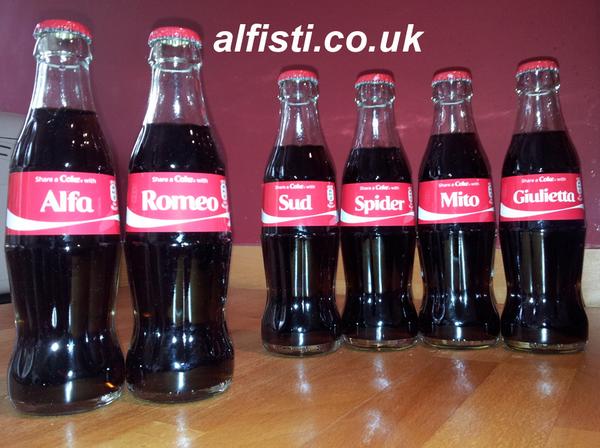 Peter Smart also posted some photos of a Rally/fast road spec. high compression engine build project.
Forza Horizon
For those who like a bit of gaming, Forza Horizon looks to be good fun. Released on 30th September for Xbox One and 360 you can take the wheel of over 200 cars including the Alfa Giulia TZ2 and 33 Stadale on roads in Southern France and Northern Italy. Watch a preview below.
Formula E
Formula E starts this weekend in Beijing and features some big names on the grid. Watch it live on ITV4 from 8am tomorrow (Sat).
If we missed anything and you'd like to be included, make sure you let us know via twitter, facebook or by emailing Matt Daly.